Manuscript submission
Cambodian Journal of Educational Development (CJED) publishes peer reviewed articles from all disciplines in the field of education. Work must be of a quality and context that the Editorial Board think would be of interest to a national, regional and international readership. Submission of manuscripts denotes that the submitted work has not been published before; it is not currently under the consideration for publication elsewhere; its publication has been approved by all co-authors and related and responsible authorities at the institute where the study has been conducted (see Ethical Responsibilities of Authors). The publisher will not be held legally responsible should there be any claims for compensation.
Submit your manuscript at .
Article structure
The authors are expected to follow, at least, the following structures:
Abstract
Introduction
Review of literature
Methodology
Results
Discussion
Conclusions
Template
The template has been designed to help you prepare your manuscript. If accepted for publication, it will also help the publisher to process it more easily. It does not give an exact representation of how the published article will look when it has been typeset. To save the template on your computer, click "Download Template" below:
Download Template
Title page
The title page should contain:
The title
Author's name (s)
Institutional affiliation (s)
Email address (es)
The title should be typed in upper and lowercase letters flashed left of the page. It should be written no more than 12 words and should not contain abbreviations.
The title should be written in:
boldface
14-point Times New Roman
Flashed left
Authors' names should be written beneath the title in:
Normal
12-point Times New Roman
Note: Please put an asterisk (*) after the name of the corresponding author
Authors' affiliations should be written beneath the authors' names in:
Italic
10-point Times New Roman
Note:Please put an asterisk (*) before the affiliation of the corresponding author
Abstract
Please provide an abstract of 150 to 200 words. The abstract should be an enlightening description, which succinctly presents the topic, rationale, study data, methodology and results. The authors should avoid using incomplete sentences, passive voice, unidentified abbreviations and references.
Keywords
Beneath the abstract, provide 5 keywords which can be used for indexing purposes.
Word Count
Your manuscript should range from 5,000 to 7,000 words (excluding abstract, tables, figures and references).
Heading
Heading should be written differently in line with heading levels as follows:
Heading 1 should be written in boldface, 12-point Time New Roman.
Heading 2 should be written in boldface, 12-point Time New Roman.
Heading 3, 4, 5….should be written in Italic, 12 point-Times New Roman.
Text
Text should be written in:
Normal, 12-point Times New Roman
Space: 1.5
Margins: 1 inch or 2.54 cm
When starting a new paragraph, each paragraph should be indented.
In-text citation
Cite references in the text by name and year in parentheses. Some examples:
Bridgeland (2006) found that parents' academic involvement……
Thomas and Iva (2019) found that……
Charry et al. (2003) claims that…….
It was found that teacher quality has a significant impact on achievement (Koedel, 2008).
……number of children in household (Le & Miller, 2002; Adam, Adom, & Bediako, 2016)
Ideally, the names of six authors should be given before et al (assuming there are six or more), but names will not be deleted if more than six have been provided.
Reference list
The list of references should only include works that are cited in the text and have been published or accepted for publication. The author should follow the reference style of the American Psychological Association 6th edition (APA 6th) as examples:
Abbott, M. L., Joireman, J., & Stroh, H. R. (2002). The Influence of District Size, School Size and Socioeconomic Status on Student Achievement in Washington: A Replication Study Using Hierarchical Linear Modeling. Technical Report.
Acharya, N., & Joshi, S. (2009). Influence of parents' education on achievement motivation of adolescents. Indian Journal Social Science Researches, 6(1), 72-79.
Akey, T. M. (2006). School Context, Student Attitudes and Behavior, and Academic Achievement: An Exploratory Analysis. MDRC.
Bredenberg, K. (2000). Student Repetition in Cambodia: Causes, Consequences, and Its Relationship to Learning. UNICEF/Swedish International Development Agency, Phnom Penh.
Daly, A. J., Daly, A., Moolenaar, N., Der-Martirosian, C., & Liou, Y.-H. (2014). Accessing capital resources: Investigating the effects of teacher human and social capital on student achievement. Teachers College Record, 116(7).
Eng, S. (2013). Cambodian early adolescents' academic achievement: The role of social capital. The Journal of Early Adolescence, 33(3), 378-403.
Tables
All tables are to be numbered using Arabic numerals.
Tables should always be cited in text in consecutive numerical order.
For each table, please supply a table caption (title) explaining the components of the table.
Identify any previously published material by giving the original source in the form of a reference at the end of the table caption.
Footnotes to tables should be indicated by superscript lower-case letters (or asterisks for significance values and other statistical data) and included beneath the table body.
Please, avoid using vertical lines for tables as shown below.
Table 1. Number of students, number of schools, pupil-teacher ratio, and pupil-classroom ratio
Particulars

Number of students

Number of schools

Pupil- teacher ratio

Pupil- classroom ratio

Total

Female

Primary

2,022,061

974,231

7,144

43.80

47.30

Lower secondary

585,971

303,645

1,699

20.40

50.00

Upper secondary

279,480

143,460

486

22.10

48.80

Whole kingdom

3,077,660

1,516,147

12,889

33.30

46.90

Urban area

572,835

281,517

1,394

24.50

52.50

Rural area

2,504,825

1,234,630

11,495

36.20

45.80
Source: Education Statistics and Indicator 2016-2017
Figures
When you use figures, you need to cite the sources from where you extract such as books, journals or magazines. All illustrations should number consecutively (e.g., Fig. 1, Fig. 2, Fig 3) and add caption beneath the figures. Figures must be centered.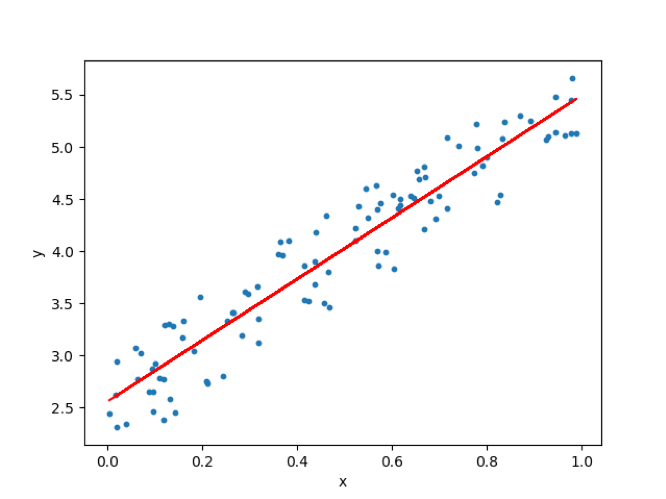 Abbreviations
Abbreviations should be spelled out at first mention and used consistently thereafter in the whole paper.
English language
The manuscript must be written in standard language either American or British English.
Ethical responsibilities of authors
Cambodian Journal of Educational Development (CJED) strongly believes in maintaining the integrity of academic papers we publish, which relies on authors involved behaving ethically. Therefore, authors who wish to submit their work for publication should ensure that:
The manuscript is originally written by them;
The manuscript has not been previously published either partly or in full. However, it is acceptable if the new work is an expansion of previous work with the provision of transparency on the re-use of material to self-plagiarism;
The manuscript is submitted only to the journal, not to any others for simultaneous consideration;
Data is authors own or they have permission to use data reproduced in their manuscript;
Data and research results are true and not manipulated to support your conclusion;
Avoid plagiarism of data, text, or theories presented by others as if they were the authors own. It is noted that the journal may use software to screen for plagiarism;
The sources where the materials are taken from are clearly cited;
All individuals credited as authors have contributed sufficiently to the scientific work;
All individuals credited as authors share collective responsibility and accountability for the results;
All individual credited as authors and responsible authorities at the institute/organization where the work has been carried out are given consent for publication before the work is submitted;
Changes of authorship (add, delete, or changes in order of authors) is not allowed at the revision stage or after acceptance of the manuscript.
We encourage authors to refer to the Committee on Publication Ethics (COPE) website. If you have any questions or concerns about the journal-related ethical issues, please also feel free to contact us at .
After acceptance
The accepted manuscripts will be made as open access articles which are freely and permanently accessible online to everyone.